VisionCorps is an organization with a vision and a mission.
We're on a mission to provide the highest quality professional services while envisioning a world where vision loss isn't a barrier to independence.
Our professional services division was born out of a desire to provide new career opportunities for people who are blind and vision impaired. Almost 12 years later, we're still going strong! We submit tens of millions of dollars for contract closeout completion every year. Our team also saves you money by decreasing the time spent on professional and administrative tasks so that you can focus on bigger projects. Think of our team as your star employee. We work hard to get the job done right, the first time and every time.
Our pilot program began in 2009. Since then, we've seen enormous growth in our capabilities.
44,000
contracts submitted for closing in Fiscal Year 2021
$29.1 million
de-obligated dollars returned to the federal government
35+
contract closeout specialists on staff
Professional Services in Action
"We think we can be of extreme value to any government or non-government entity looking for contract administrative services….and together we'll both be stronger organizations because of it." - Dennis Steiner, President and CEO
Details are what we do. Over the life of our program, we've submitted for closeout tens of thousands of contracts and know that being detail-oriented can result in saving you time and money. Whether you need contract management, administrative services, or document management, we'll treat every assignment with precision and care.
Our Capabilities
Contract Closeout
Contract modifications
Invoice reconciliation
Payment verification
Financial research & analysis
Financial data compilation
Document imaging & scanning
Document indexing & destruction
Website & document accessibility testing
Certifications
National Archives and Records Administration (NARA) certified
Defense Acquisition Workforce Improvement Act (DAWIA) I, II, and III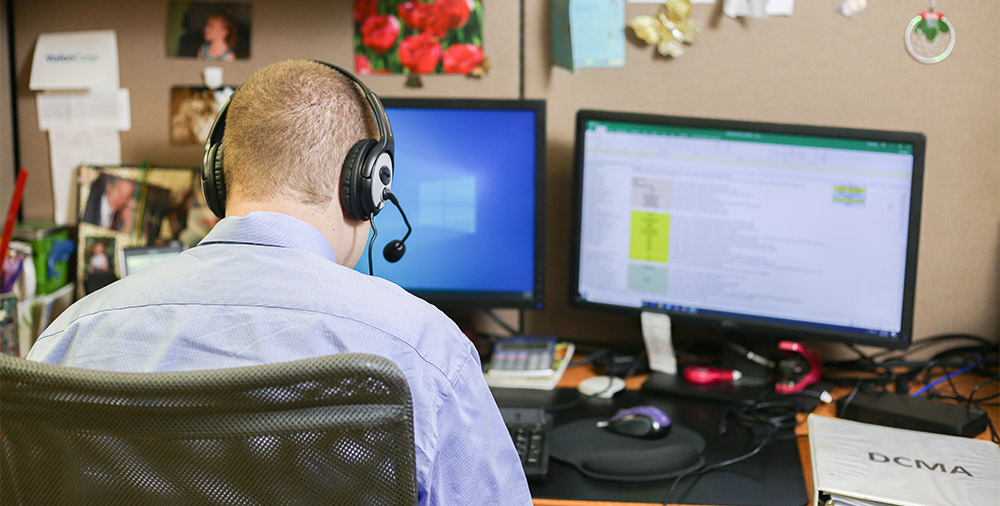 NAICS Codes
541990 – All Other Professional, Scientific, and Technical Services

561110 – Office Administrative Services

561410 – Document Preparation Services

561439 – Other Business Service Centers (including Copy Shops)

561990 – All Other Support Services - Document shredding services
541513 – Computer Facilities Management Services -Facilities (i.e., clients' facilities) management and operation services, computer systems or data processing

541519 – Other Computer Related Services

541611 – Administrative Management and General Management Consulting Services
541614 – Process, Physical Distribution, and Logistics Consulting Services

541618 – Other Management Consulting Services

541690 – Other Scientific and Technical Consulting Services

611420 – Computer Training

611430 – Professional and Management Development Training
611710 – Educational Support Services

921190 – Other General Government Support - Purchasing and supply agencies, government
Trusted by Industry Leaders